WINDOW INSTALLATION IN WELLAND

Myles Calvert & Son provide expert home improvement services in Welland Ontario. We specialize in window replacement and window installation with over 35 years experience.

When you decide to upgrade your home, choose a contractor with experience and an extensive range of window types to fit your every need. When you choose Myles Calvert & Son, you can take comfort in knowing you're getting the best quality and value for your investment.
TIME FOR A WINDOW REPLACEMENT?

Are you tired of old drafty windows that don't shut properly? These windows may be costing you more in energy bills than it would be to replace them!

Did you know that upgrading your windows and doors could be the best investment for your home? We use nothing but the highest quality vinyl windows and doors to help make your home more energy efficient and better looking while at the same time increasing the overall value of your home. We are backed with a full product and installation warranty.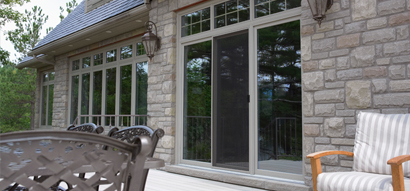 If it's time to upgrade and replace the old windows of your home, please don't hesitate to contact us today.

ANOTHER VERY SATISFIED CUSTOMER!

We recently completed a full revamp of this homes exterior with new windows, door and aluminum hand railing.

Check out the before and after photos below:




If it's time to upgrade the curb appeal, security and energy friendliness of your home, please don't hesitate to contact us today.
WINNER IN 4 CATEGORIES OF THE
2019 WELLAND TRIBUNE READERS CHOICE AWARDS
General Contracting Services
Home Improvement
Contractor Siding Contractors / Materials
Windows & Doors